Canon Image Runner change SMTP port remotely
Some Canon multifunctions do not allow you to change the ports from the web interface (ie: iR-ADV 4525), only when you are in front of the multifunction itself. If there's no on-site access, there's a way to bypass this issue.
First enable remote access. On the Web Interface, go to:
Management Settings -> License/Other:
1) Select "Remote Operation Settings" and enable "Use Remote Operation" checkbox
2) Select "ACCESS MANAGEMENT SYSTEM Settings" and enable "Use ACCESS MANAGEMENT SYSTEM" checkbox.
Once done, hit "Apply Setting Changes" and reboot the printer.
Download and install the Remote Operation Viewer.
Once you have established remote access, Login to the admin interface on the printer.
The port will be under:
Device Settings -> Function Settings -> Send -> E-Mail/I-Fax Settings
Specify whatever port that is needed (in our case it is 26 instead of 25):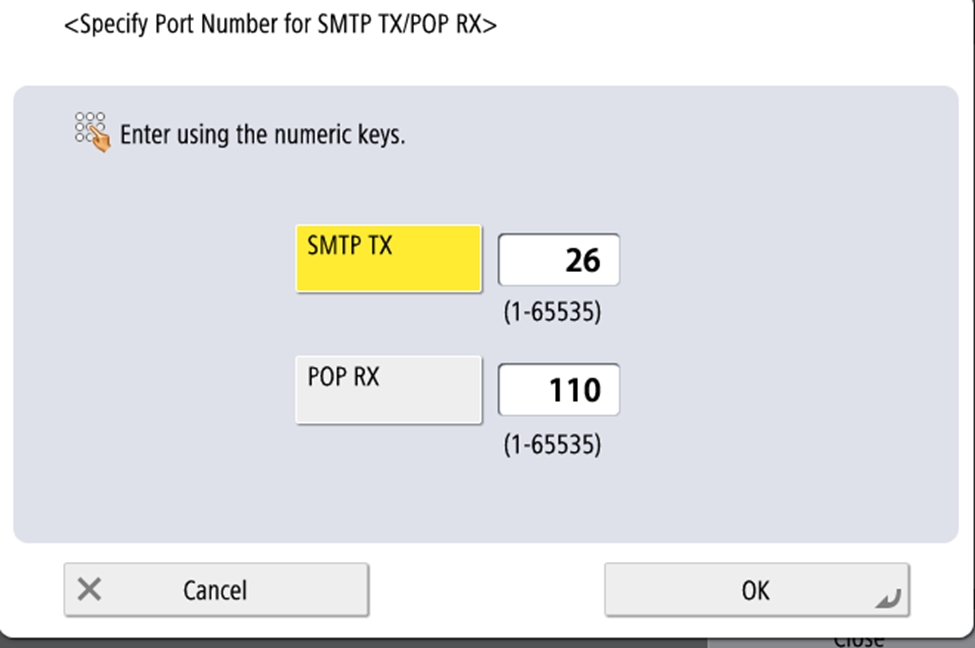 ALT Technical is a specialized IT consulting firm. Contact us for your IT support needs.