vTiger CRM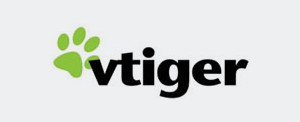 vtiger CRM is an open source CRM application that was forked from SugarCRM with the intention of being a fully open source CRM application with comparable functionality to SugarCRM and Salesforce.com. It offers reporting, a customer portal and an Outlook plugin in its free edition, whereas those functions are in paid versions of the other CRM applications.
ALT provides the following services for clients interested in implementing vTiger CRM in their environment, either on premises or hosted remotely:
CRM Installation, configuration and maintenance
CRM and SQL backup and recovery
System monitoring and optimization
CRM server administration
Module customization and development
3rd party module integration
Hosting Services
On-premise or cloud-based hosting can be configured for local businesses. Is cloud hosting right for you?
Tell us
what you plan to do and we will help you achieve it.
ALT – your CRM experts in Miami!